T Mar Superstar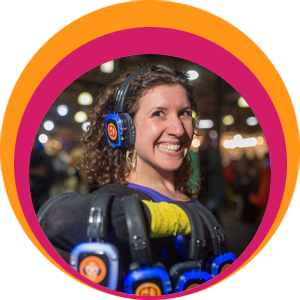 T Mar Superstar hails from the disco dimension – her star shines bright as she delivers diva delights to dancing queens from coast to coast. She brings cheeky fun, a love off all things boogie and hips that never lie. She'll have you moving and grooving in a high camp wonderland.
T Mar Superstar is the creation of Tamar Spatz who has a background in education (informal, mainstream and advocacy), community activation and outreach. Adventures have seen her dancing in communities in the UK, the Middle East, Canada and the US – she stirs these flavours in to her offerings here in Oz – a global melting pot of disco fever.
Check out her Facebook page here.